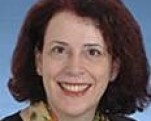 Diane Sherman's past experience includes being a partner in a boutique business litigation/entertainment law firm, practicing in a large national law firm and having served as in-house counsel at a major entertainment company. Diane has extensive experience with labor and employment law and business litigation. She offers clients the experience and skill of a big firm lawyer with personal attention and responsiveness.
Diane has first-chaired over 50 labor and employment arbitrations, as well as tried numerous business litigation civil trials to verdict. Her labor and employment experience includes extensive expertise in wrongful termination and discrimination, FMLA, ADA, invasion of privacy and defamation, wage and hour (both individual and class actions), workplace safety, misappropriation of trade secrets and unfair competition and executive compensation disputes. Diane also regularly advises both California and New York employers and high-level executives on employment contracts, change of control agreements and trade secret and unfair competition issues, as well as conducts internal investigations and counsels employers on FMLA/ADA issues, wage and hour compliance, employee leasing, reductions in force, sexual harassment, occupational safety and the development of personnel policies and employee handbooks.
Diane practices in Federal and State Courts. She is admitted to practice in California, New York and the District of Columbia, as well as the U.S. District Court, Central, Northern, Eastern and Southern Districts of California; and the U.S. District Court, Southern and Eastern Districts of New York. Diane has also handled a significant number of appeals, and is admitted in the U.S. Court of Appeals, Ninth Circuit and Second Circuit.
Diane's reported appellate decisions include Schaffer v. GTE, Inc., 40 Fed.Appx. 552, 2002 WL 1354703 (C.A.9 (Cal.) where she successfully represented Verizon in a sex and pregnancy discrimination lawsuit and Alameda Corridor Transportation Authority v. Stewart Title Guaranty Company, 2004 WL 2943877 (9th Cir. 2004), which she argued before the Ninth Circuit, and where she obtained a favorable decision defeating a $7 million claim in a complicated insurance dispute.
Diane received her law degree from UCLA School of Law. Following graduation, she served a judicial clerkship with the Honorable Consuelo B. Marshall of the United States District Court for the Central District of California and during law school, she served as a judicial extern to the Honorable Arthur L. Alarcon of the Ninth Circuit Court of Appeals. Diane received her B.A. magna cum laude with High Departmental Honors from Brandeis University in Waltham, Massachusetts, and also has a M.S. degree from Columbia University School of Journalism in New York City. Prior to becoming a lawyer, Diane worked as a journalist for prominent national publications.